We cut cloth with flooring method. Our factory use Germany innovate equipment: measuring-and-examining machine, circular and reciprocating knives, tape cutting machine Hoffman, cutting rulers and flooring complex Rexel. All fabric rolls come through measuring-and-examining machine for re-reeling, sponging and examination materials.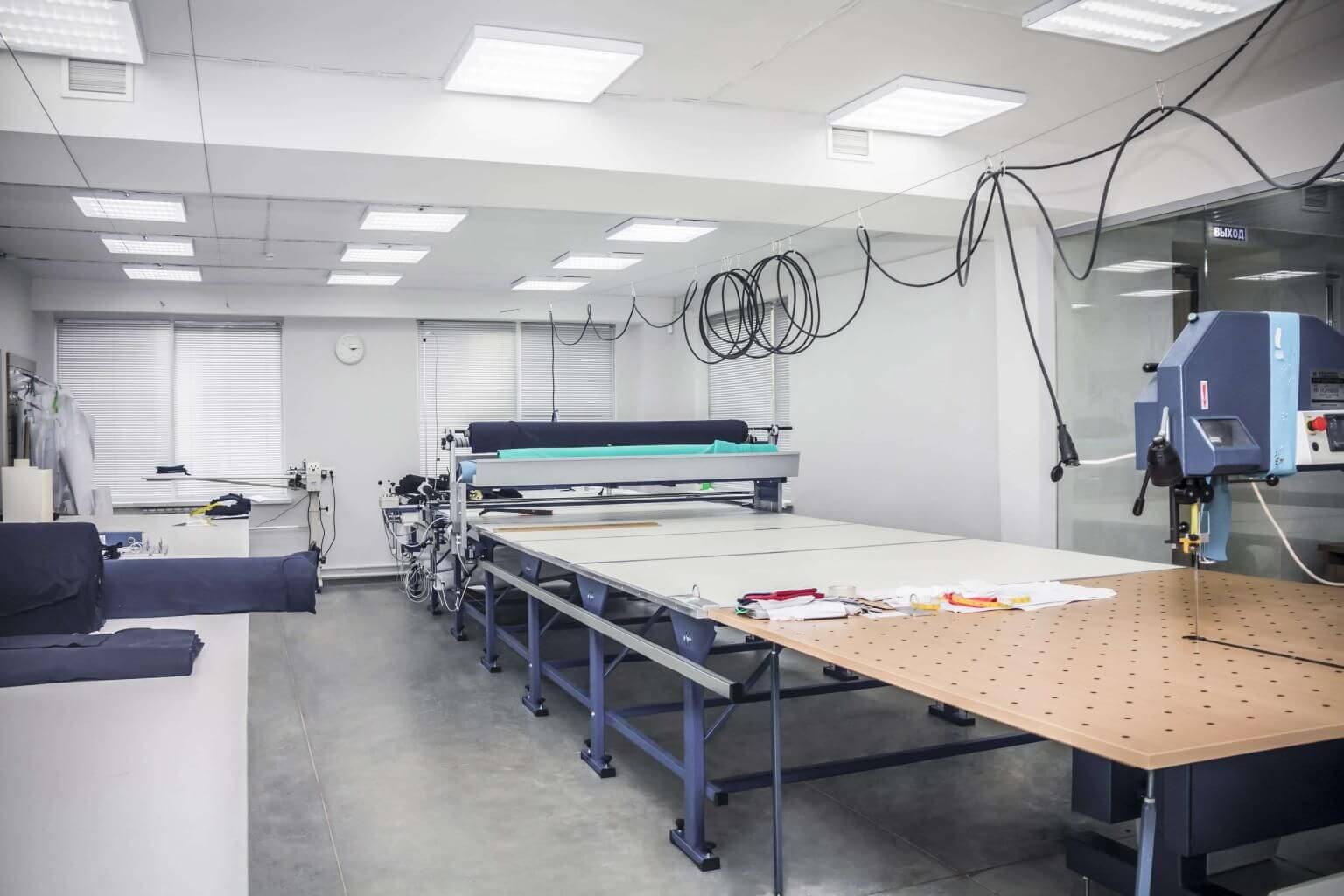 Designers and modelmakers develop fashion line using automated design program: CorelDRAW, Adobe Photoshop, Adobe Illustrator, Marvelous Designer, Pantone Color Manager и ColorMunki.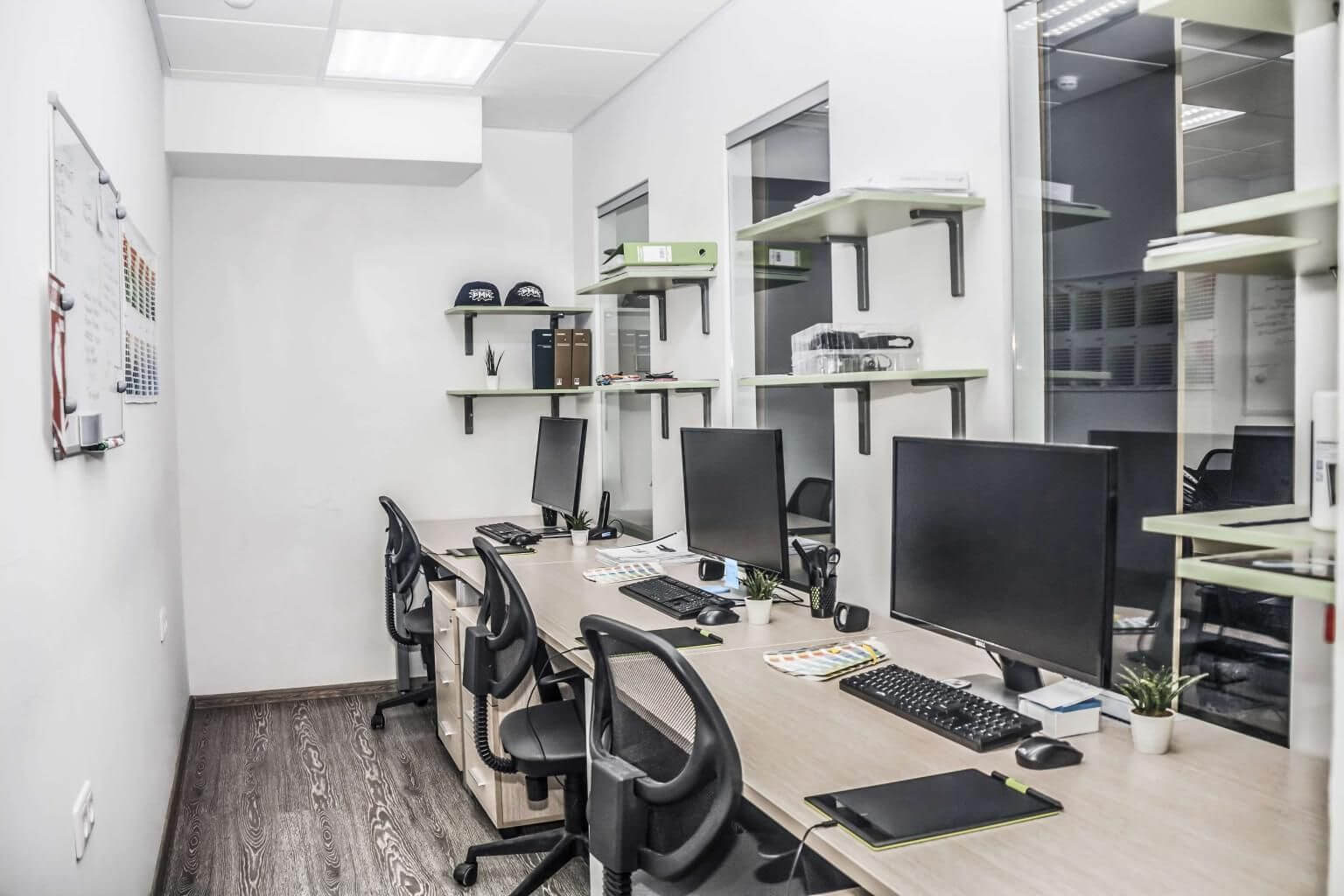 Sewing department is equipped with newest automated technologies from Japan: Brother, Pegasus, Juki, Kansai, Siruba. Our company possess mechanized sewing unit for special operations: meshing, buttoning, tacking, felling, pocketing etc. Sewing department includes three directions:
woven: windbreakers, vests, jackets, down jackets, game uniform,
knitted: T-shirts, polos, sweatshirts, tracksuits, knitwear, etc.
accessory: hats, bags, backpacks, etc.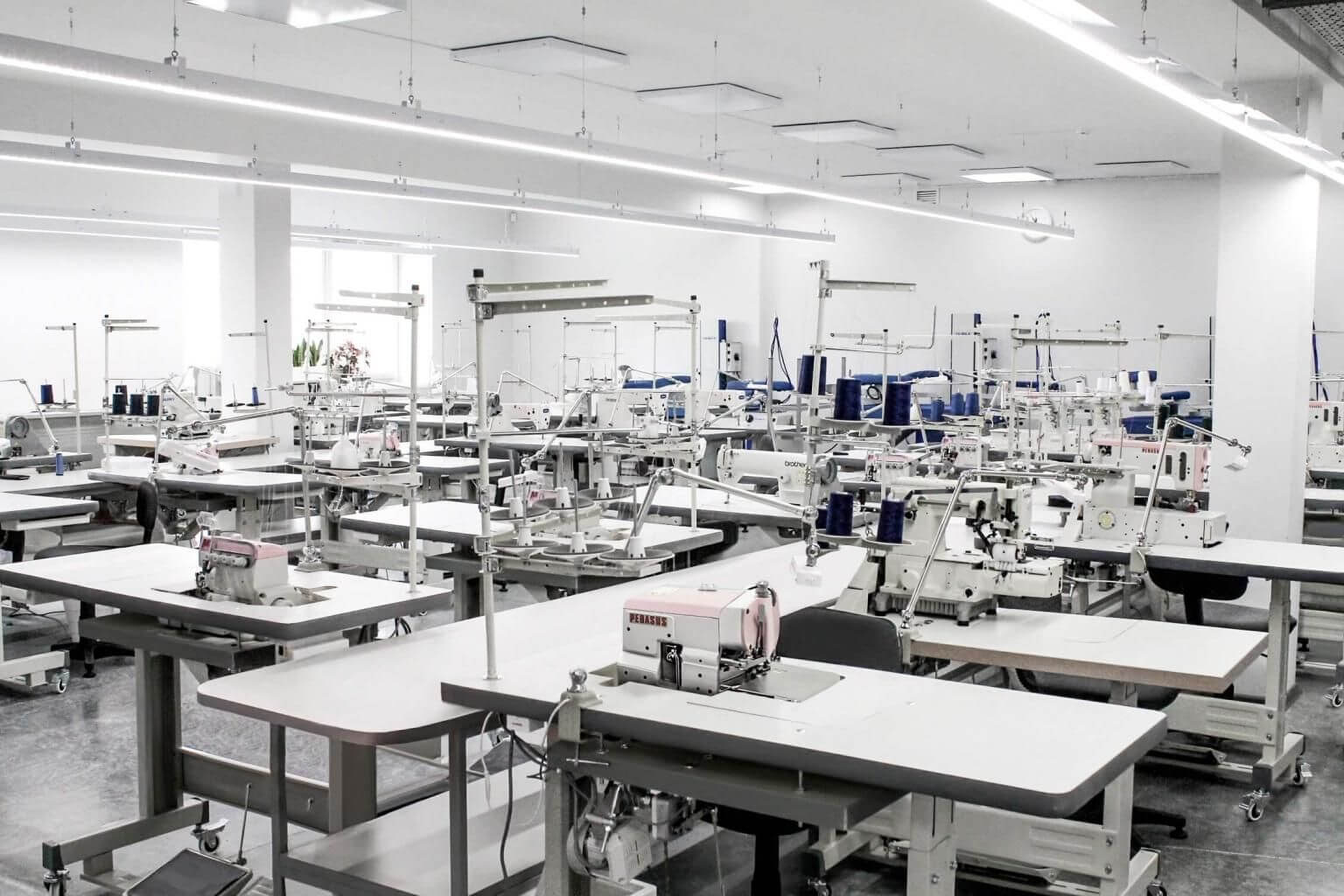 Fancywork: oneheaded and sixheaded fifteen-needle machine of embroidery from world leader Barudan.
Silk screen printing: vertical-turning lathe, intermediate and tunnel drying, exposure chamber, system of mesh tension from American company M&R.
Sublimation: eco solvent printer Mimaki, calendaring thermal press TitanJet, and printer with sublimation ink Epson.
Thermal transfer: tape prepare on screen printing equipment, then transfer on cloth by using thermal press MA.
Flex: cutting plotter Roland.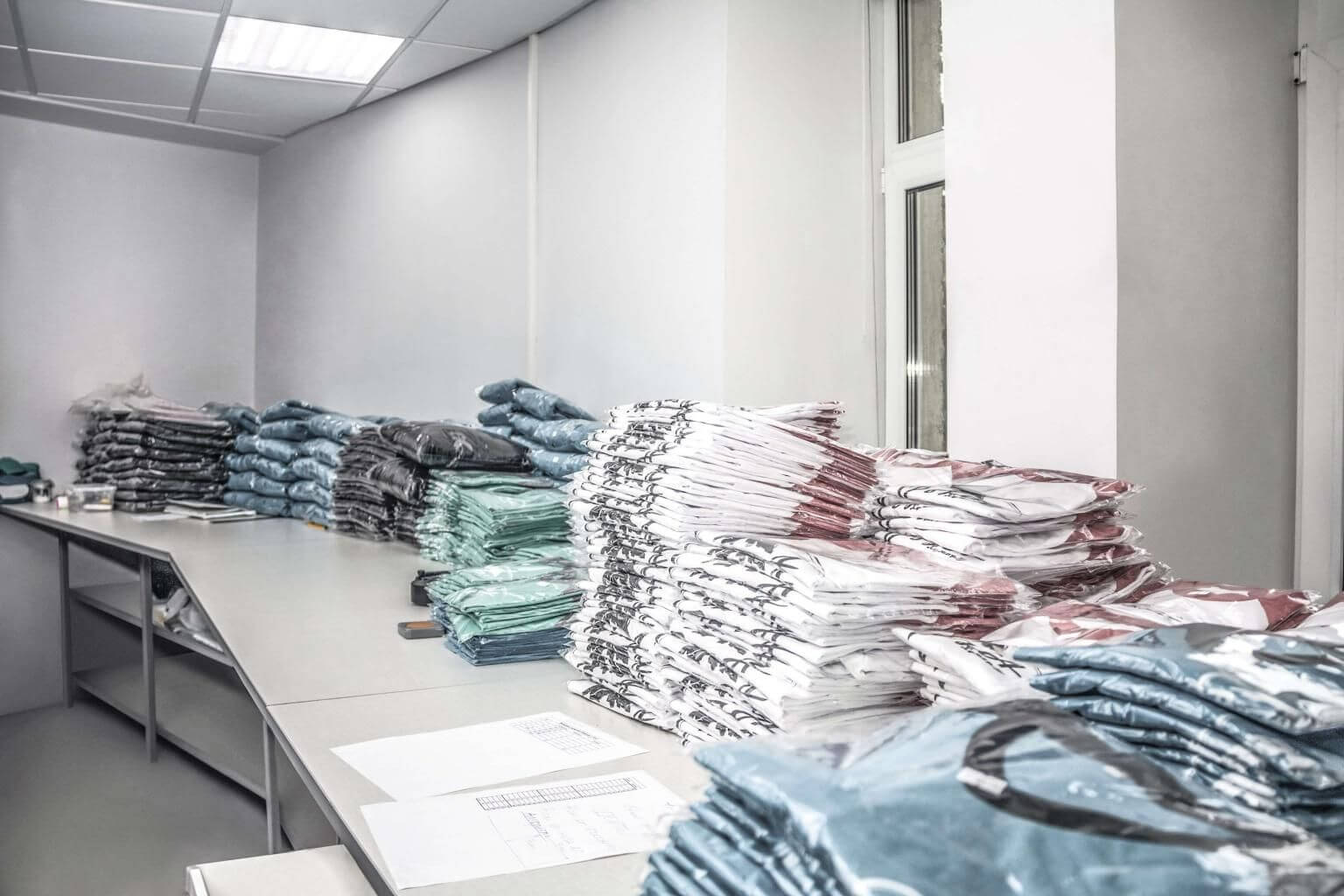 A personal manager works with each corporate client. Manager leads the order from the beginning to the finish: from the development and approval of the design project and technical specifications, to the formation of a commercial proposal and preparation
of the documentation. Company have all necessary instruments and great experience in participation in tenders on any electronic sites.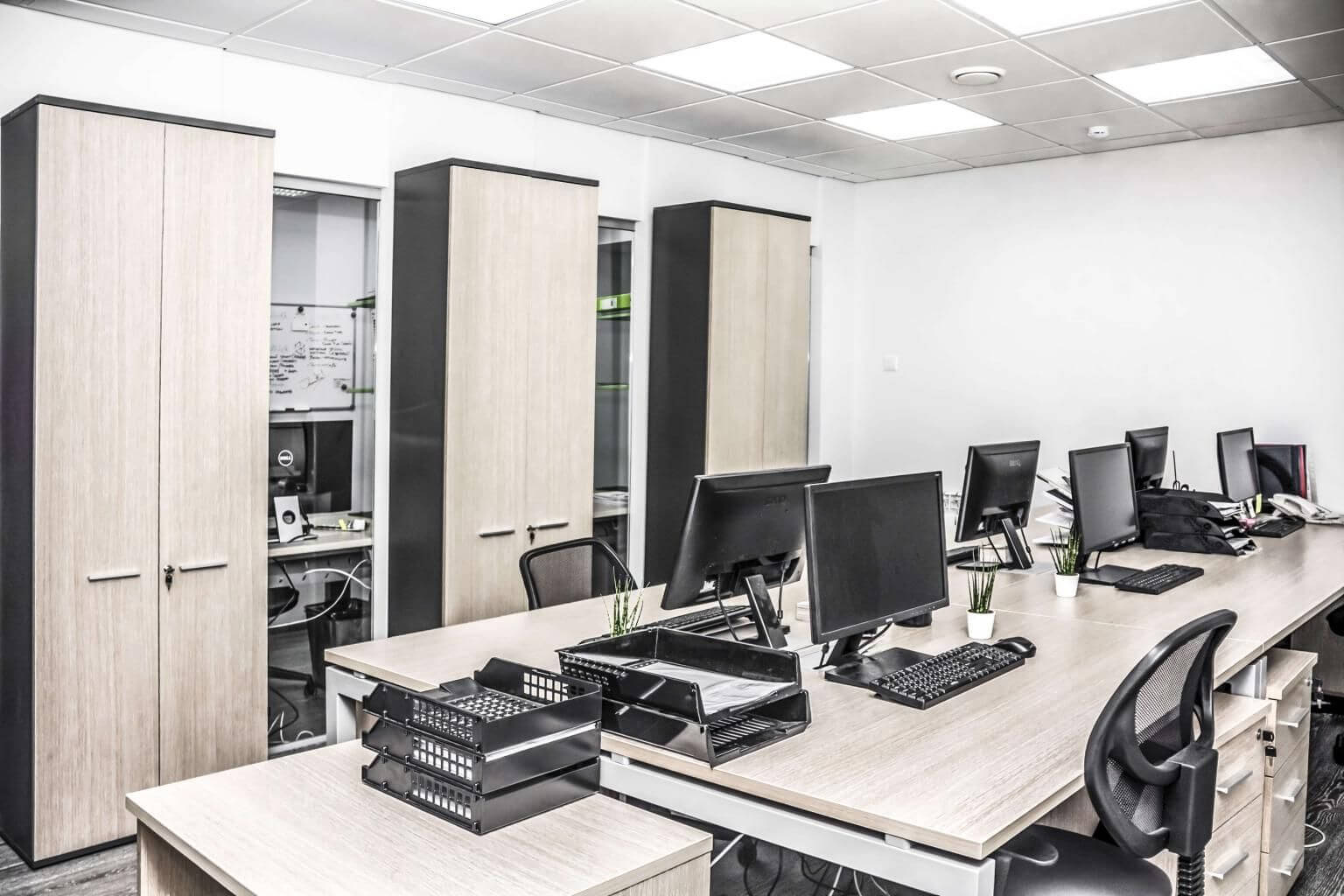 System of quality management is implemented in our company. Also there are factories standards developed by quality management department (QMD) Objective of this department is to contol quality production on all stages from carrying the materials and components to the enterprise to offtake end product. Also it controls storage, package and marking.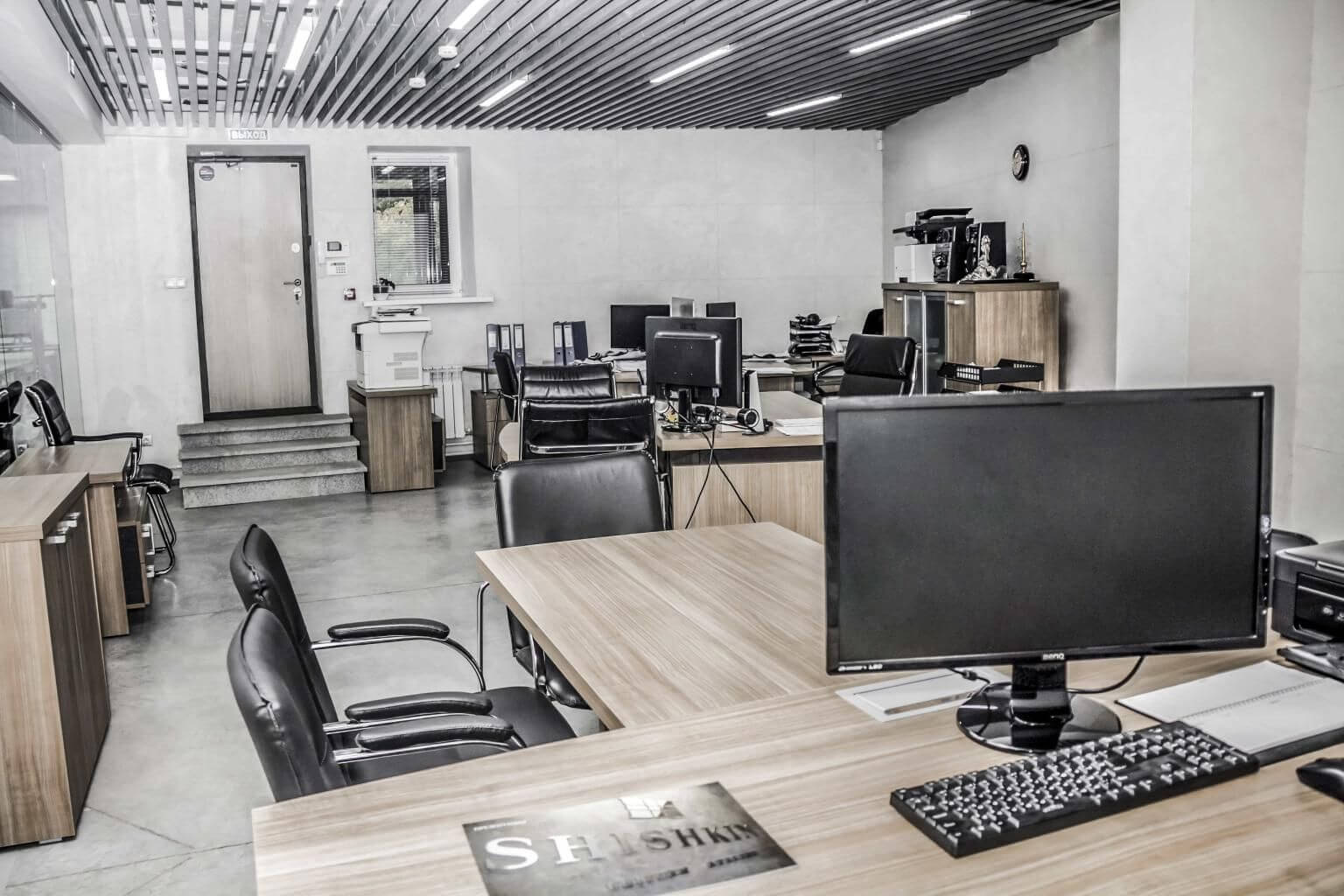 Modelmakers use computer aided design CAD GRAFIS 11, using program for optimization hand work — Autonester. Finished patterns print by wide format plotter DOT, it reduces working time with high accuracy cut.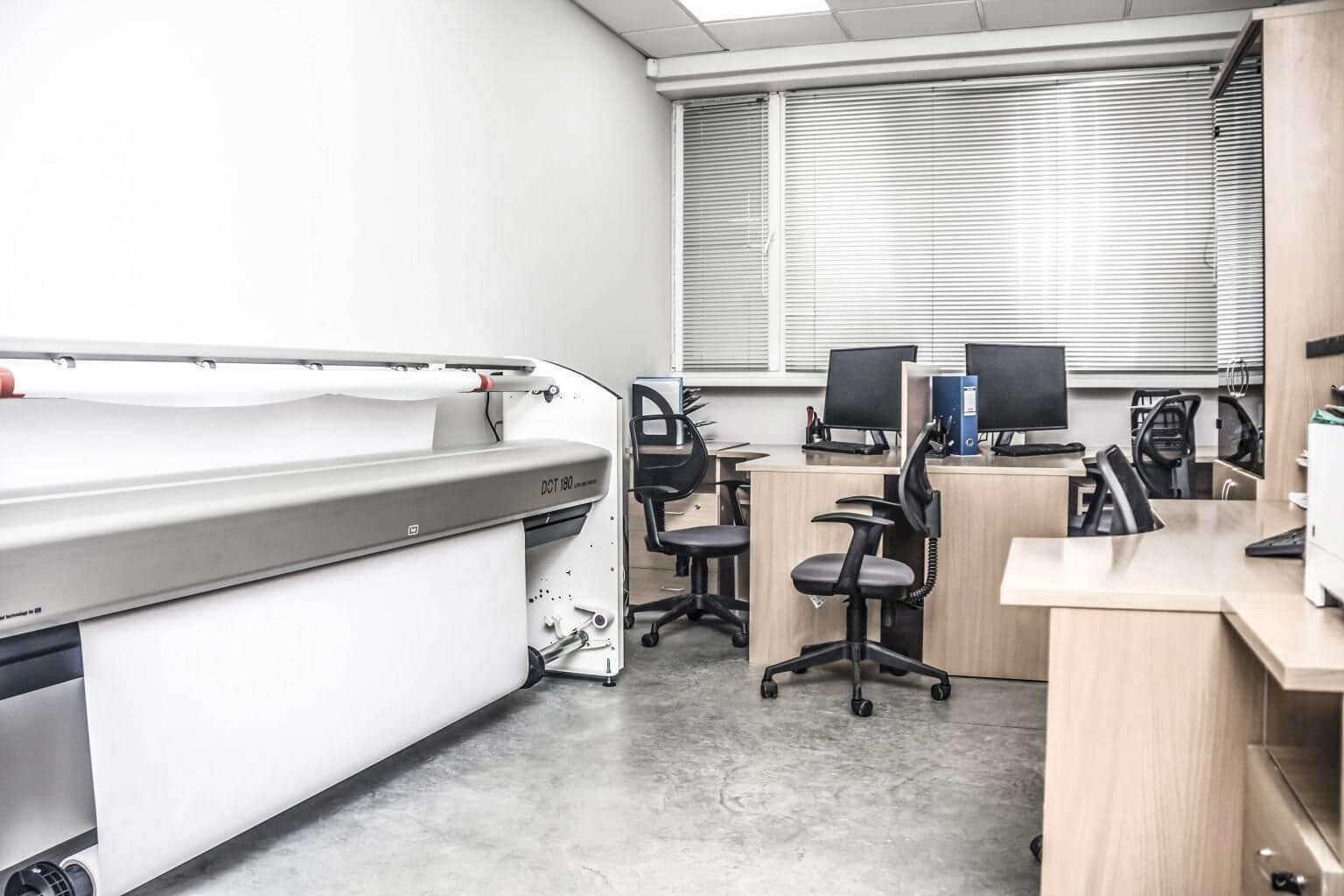 High-qualified tailors and technologist work in our experimental department. They test new construction of sewn products, processing technology, material rationing and prepare recommendation for new technology. First of all, new model gets approval by experimental department, then is agreed by art council and after that goes into mass production.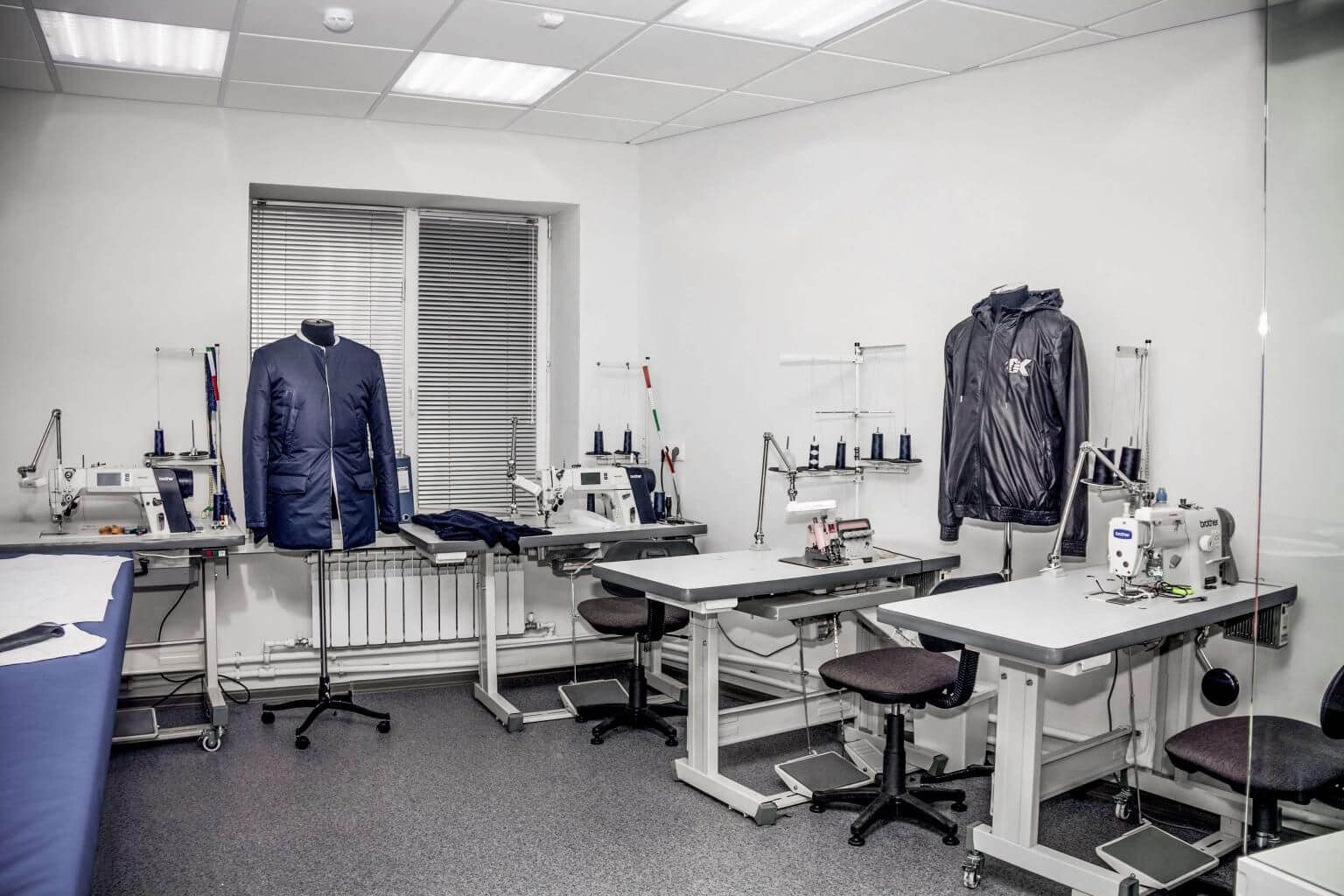 Ironing department is installed by advanced equipment from Italy: multitasking ironing tables with heat and extract Octopus, industrial high-pressure steam generators with automatic water supply, steamer and duplicate presses Primula. Preliminary, interoperative and final ironing is necessary during sewing.